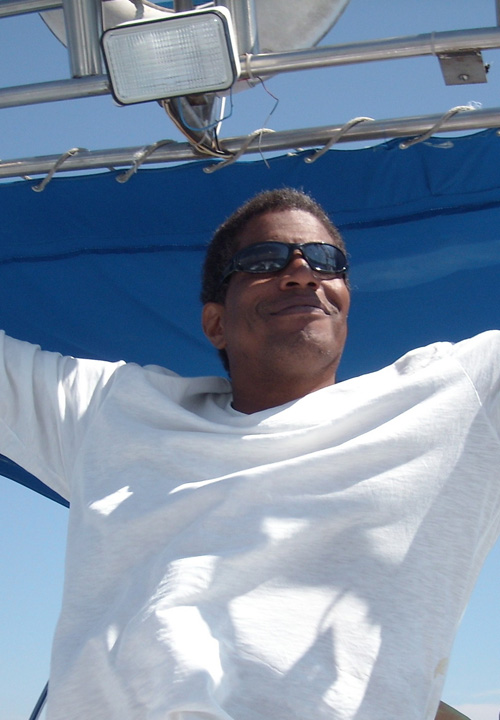 About Eric Drane
Simple. Humble. Grateful to be Alive.
Born in the late 50's in the small Midwest town of Fort Wayne, Indiana, where opportunity in the American culture placed limitations on those of color, a boy was told to set his sights on janitor, not astronaut or President, that these were dreams not to be dreamed. He travelled the Mohave Desert at the tender age of sixteen to the shores of California by the kindness of commuters willing to share their ride.
Moved by his background in societal dynamics, he volunteered for service in the United States Army, to endeavor to liberate and free people of the world from moral travesty.
Tempered by experience, he retains his idealism and hope for mankind to this day.
Honorably discharged from duty in Indiana, with physical and mental stressors, he worked various occupational positions, including the computer sciences. Eric started University with a major in Communication in his home state capitol, Indianapolis, but left early due to need for surgery.

He was subsequently subjected to eighteen major surgeries requiring stretches of months of recovery. It was during one of these he became inspired by a drive for life, and spent the next few years studying and training himself on many complicated computer programs.

After painstakingly creating a digital likeness of a staff member of a Vancouver Internet television station, and sending that likeness to a producer at that station, he was extended an invitation to visit the broadcasts' home studio. It did not take him long to begin a path of falling in love with British Columbian culture.

He worked with Canadian First Nations, and then went on to feature his artistry in mixed media at yearly VCON exhibitions, as well as several successful public art shows. He was unable to attend some functions due to physical debilitation.

While in great spinal pain, suffering from degenerative arthritis and failing eyesight, he began spending time waiting out his diminishing quality of life.

It was a very dark time for this creative, inspirational man.

He was compelled to see medical staff in Seattle, WA, to determine how best to deal with loss of feeling from the waist down, and blindness. Against incredible odds, he was surgically rebuilt. Two new lenses give him better than 20/20 vision, spinal surgery has restored his mobility.

After nearly losing his battle, and while still enduring extraordinary physical pain, from the ashes the phoenix arises to share this collection of artworks, some ten years in the making, to benefit Veterans of North America.

A man of generosity, who holds human life in the highest of value no matter how low we may have fallen, he is law abiding, a philosopher, visionary and a man with faith.

He is a simple, humble, grateful human being.